TechBAs model is designed to take businesses that serve the local market and encourage them to do business with a global vision and success in highly competitive international markets.
Our model acceleration
catalyzes the development of enterprises, providing access to a wide network of consultants and high-level international experts that allow them to quickly improve their value proposition to ensure your success at international level and ensure its permanence in the long run.
TechBA integrates specialized support systems based on the value proposition of each company and provides mentoring continues to improve each of their areas in order to take advantage of business opportunities.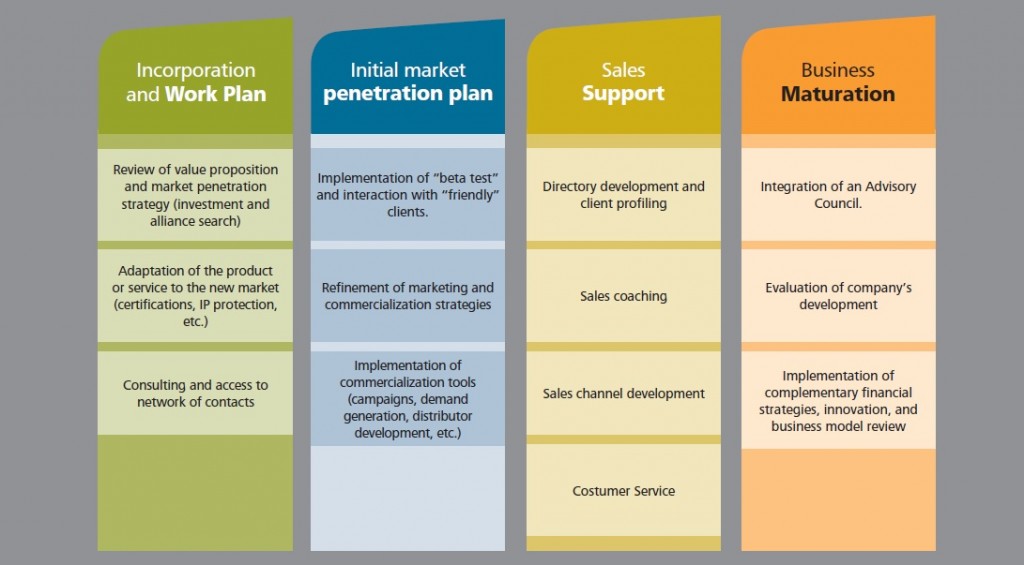 The Red TechBA
Our eight offices form a network that multiplies and enhances the value of different ecosystems in which we work.